Before a successful institution can be built, a cornerstone must be laid.  The cornerstone of Hinds Community College is the faculty, staff, and administrators and their continued dedicated service to the college.  With the unrestricted funds garnered through the Foundation, we are able to recognize, reward, and celebrate our employees in several ways throughout the year.
The Annual Employee Appreciation Event honors all employees for their hard work and dedication throughout the school year and celebrates three specific groups of employees who have earned an award or service pin.
3E Award Recipient
This is the highest award given at Hinds Community College to someone who displays Emphasis on Excellence and Enrichment.
Up to 24 employees are nominated and selected each year for providing outstanding customer service and being deemed a hero in someone's life.
Retirees
The Retiree Luncheon is hosted annually to celebrate employees upon retirement wherein they are given a token of appreciation.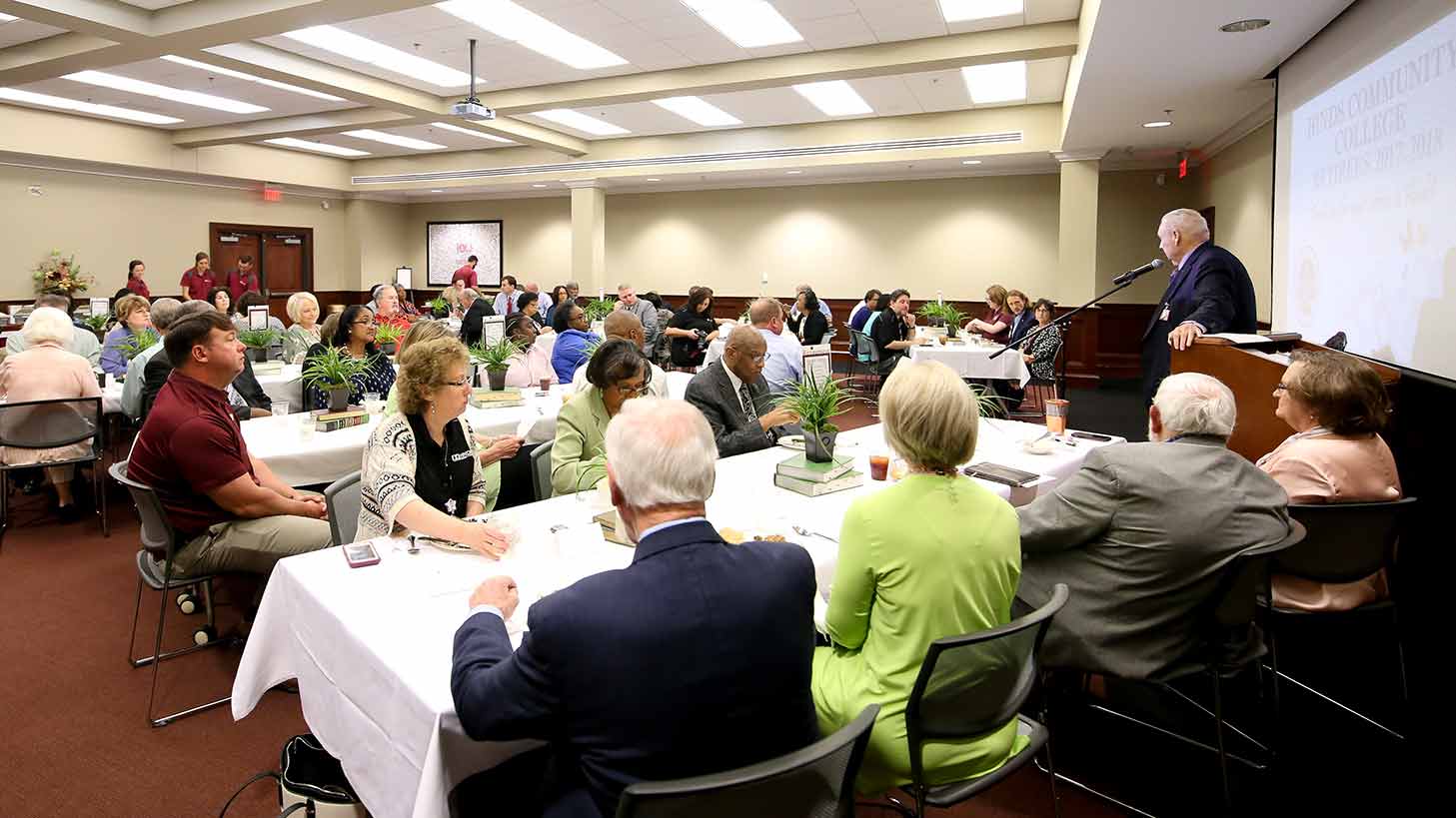 Years of Service Employees
Those who have reached years of service milestones receive a lapel pin for commemoration.