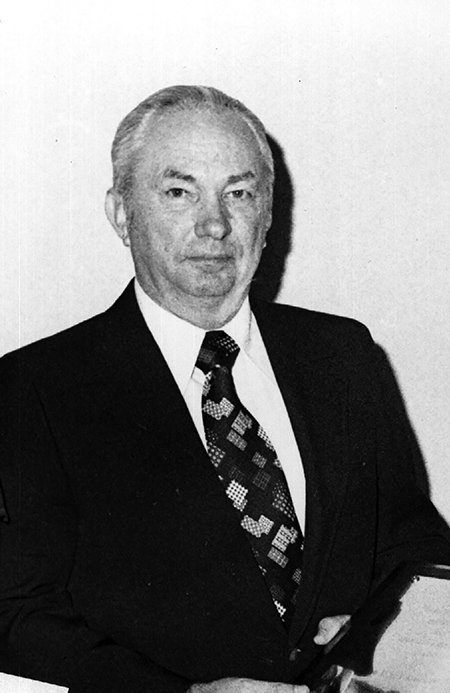 Warren Hood
Among the catchphrases that have been used at Hinds Community College is "start something at Hinds." There was no better example of this phenomenon than Warren Hood, a small-town boy who became one of the most prominent businessmen in Mississippi.
Originally from Copiah County, Hood left the family farm to attend Hinds Junior College in the 1930s. He graduated from the high school department in 1935, and after finishing his freshman year in 1936, decided he was ready to strike out on his own.
What followed was one of the most successful business careers of any 20th century Mississippian. First becoming, in his own words, a "peckerwood sawmill operator," Hood applied his knowledge of local forestry to build Hood Industries, Inc., which by 1970 became a national leader in the production of Southern yellow pine timber.
By the 1980s, Hood's business interests shifted into the banking sector, as he played a central role in the emergence of Deposit Guaranty/AmSouth Bank (now Regions Bank). Although he received an array of recognitions, one highlight came when Hood was named 1975 Alumnus of the Year. He served on the Hinds Community College Foundation board and was a regular contributor to the Foundation, including to the Warren A. Hood Scholarship.
Even though Hood enjoyed his status as one of Mississippi's most influential business and political leaders, he remained true to the lessons of hard work and philanthropy rooted in him at an early age both on the farm and at Hinds. Nothing delighted Hood more than giving back to others, and his generosity, particularly in supporting education, had a transforming effect on the lives of countless students both at Hinds and across Mississippi. From humble beginnings, something special was truly started.