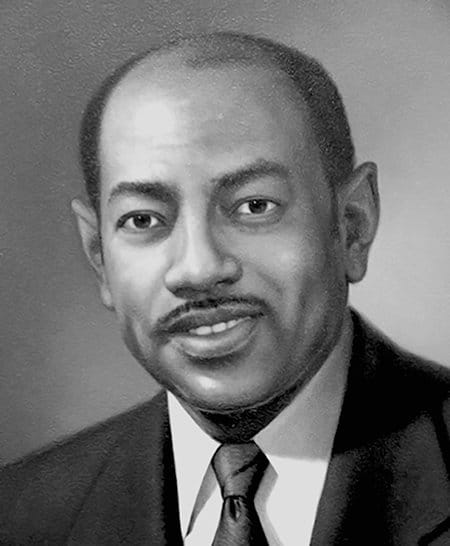 Walter Washington
Legendary Mississippi educator Dr. Walter Washington served as the president of Utica Junior College from 1957 to 1969, taking over from president J.D. Boyd who assumed the presidency at Alcorn State University. This was actually Washington's second stint at Utica, serving from 1950 to 1954 as the college's first dean of Academic Affairs.
Washington's tenure was marked by an expansion of the physical plant to support a growing emphasis on vocational-technical education for the college. In rapid succession, a student union, academic building and vocational-technical buildings were constructed to meet the needs of the growing campus. The Walter Washington Administration Building is named for him.
In 1969, the Utica-Alcorn connection continued with Washington assuming the presidency of Alcorn, a position he held for 25 years.
Washington received his B.A. from Tougaloo College, an M.S. from Indiana University, and his doctorate from the University of Southern Mississippi. In fact, Washington was the first African American to receive a doctorate from a predominantly white institution in the state of Mississippi with his dissertation on Utica's founder, William H. Holtzclaw. Washington received honorary doctorates from Tougaloo, Indiana and Purdue, and buildings are named in his honor on the Utica, USM, Tougaloo and Alcorn campuses. In the mid-1970s, Washington was named for successive years to Ebony's 100 Most Influential Black Americans list, and received numerous service awards for his combined 37 years of service as a college president.
The present-day Utica Campus still has a close, collaborative working relationship with Alcorn State University, which provides leadership and scholarship opportunities for Hinds Community College transfer students.