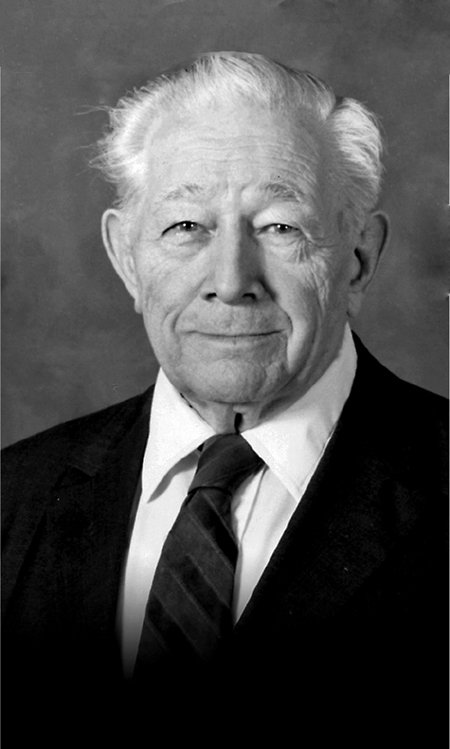 Walter Bivins
With an air of Southern gentility and a sharp intellect, Walter Bivins was a leader at the local, state and national levels in community college circles. From his time as a young supervisor with the Mississippi Employment Security Commission after World War II to the passage of the Mississippi Workforce Education Act of 1994, Bivins championed career-technical programs and workforce training at community colleges during his 42 years with the commission.
As president of the Mississippi Association of Community and Junior College Trustees, he rallied the membership when the local autonomy of community college boards of trustees was threatened. An attorney and skilled orator, he was known to command an audience for fervent speeches, especially when he was protecting the mission of community colleges and the retirement funds of state employees.
Adhering to the time-tested adage, "all politics are local," he was particularly passionate about local governance. "I've continuously said that the success of these colleges is due to their ability to keep in touch with the realities of the conditions in the areas where they are located," he proclaimed.
Bivins' influence and effectiveness as an advocate aided the community colleges in their efforts to gain political support for an expanding workforce development mission. Family and friends started a scholarship in the Hinds Foundation in his memory.
Bivins was a charter member of the American Association of Community College Trustees and received lifetime member status upon his retirement from the Hinds board. The college honored his service with the naming of the Walter R. Bivins Building on the Jackson Campus-Academic/Technical Center in 1995. He also received the Alumni Association Service Award.
Bivins represented Hinds County on the Board of Trustees from 1968 to 1995 and served as president from 1992 to 1995.