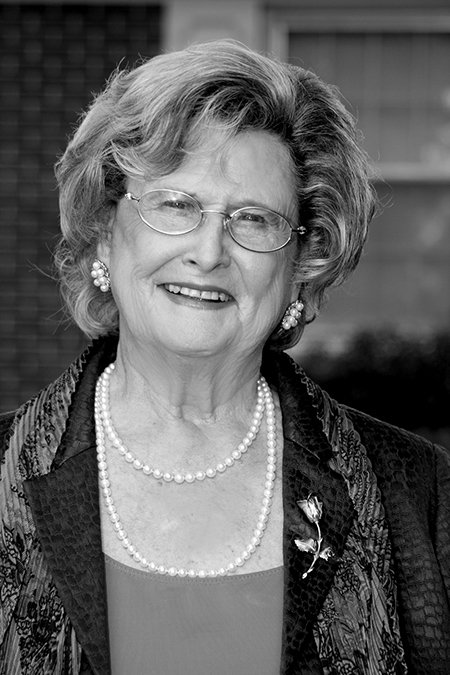 Vashti Underwood Muse
Though small in stature, Vashti Underwood Muse was a mighty force in developmental education and the lives of her reading students at Hinds, working tirelessly as an advocate for underprepared, at-risk college freshmen.
Recognizing a need fueled her passion for teaching. She had no work or time restraints. If students had difficulties preventing them from attending class or doing the required work, Mrs. Muse was tenacious in using all available resources, including personal, to help students. She knew that solutions to students' academic problems could not always be found in a textbook.
Mrs. Muse would not accept "I can't," lack of effort or any other excuse from her students. She refused to give up on them, even when students wanted to give up on themselves. Her students discovered that she cared a great deal about their success in class, in life and in them personally.
She was the recipient of countless accolades and awards for her service and expertise in education from national and state organizations, organizations in which awards are now presented bearing her name. She was the recipient of the 3E Award, Life Star and Alumni Service awards and was named the national CASE Professor of the Year Award.
In retirement, she earned the Professor Emeritus of Reading distinction. But ultimately, the successes of the students who entered her classroom with seemingly insurmountable odds became her most treasured rewards.
Despite the demands of her professional life, Mrs. Muse was constantly at the side of her husband, Dr. Clyde Muse, as he fulfilled the duties of college president. While fully engaged in teaching, she served as First Lady of the college and regarded that role as equally important. She also established a scholarship for education majors in honor of Dr. Muse. In turn, Dr. Muse established the Vashti Underwood Muse scholarship in honor of their 54th wedding anniversary.
After her death in 2010, the Vashti Underwood Muse Band Hall on the Raymond Campus was named in her memory.