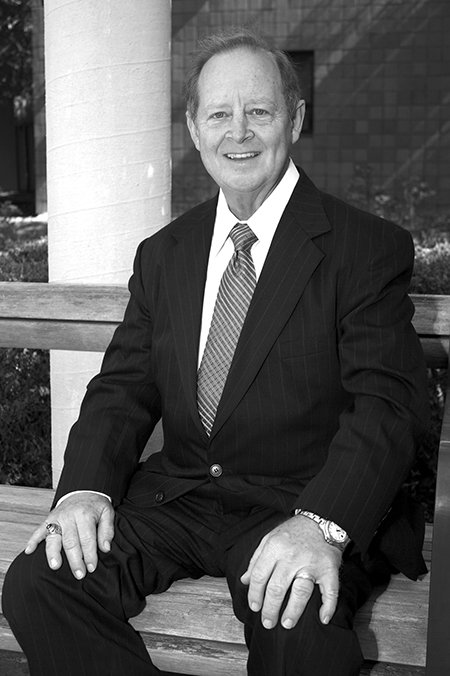 Tom Weathersby
Rep. Tom Weathersby has told the story of an unprepared Florence boy making his way to Hinds Junior College without a clue what his next step would be. He has credited Hinds with giving him not only preparation for life but also his role as state representative for Copiah, Simpson and Rankin counties since 1990.
Weathersby arrived at Hinds with a basketball scholarship but also huge academic needs. When he was on the Raymond Campus to recognize the 2016 state championship men's soccer team, Weathersby told the players what the college means to him.
"The reason I'm able to be the state representative goes back to Hinds Junior College in 1963. When I left Florence High School, I had spent more of my time playing basketball instead of studying. When I came to Hinds, I wasn't prepared to go to college," he said. "I owe all my success to Hinds. I had really good teachers who didn't give up on me. They took the time to help me. For that reason, I look back on my entire life and realize that Hinds and the teachers here are what made an impact on me."
He found not only the help he needed but a home that took him in and helped him excel. He earned All-State recognition as a basketball player. And he was active in other ways on the Raymond Campus, winning Freshman Class Favorite, student body president and Mr. Hinds Junior College.
In turn, he has shown his gratitude by advocating for community colleges as a state representative. At the Capitol, he is among the most loyal of elected officials, one whom makes a point to personally meet with Hinds students and faculty and to publicly recognize their achievements by sponsoring House Resolutions.
Rep. Tom Weathersby was inducted into the Hinds Sports Hall of Fame and was named 2009 Alumnus of the Year, along with his brother Dr. Lynn Weathersby.