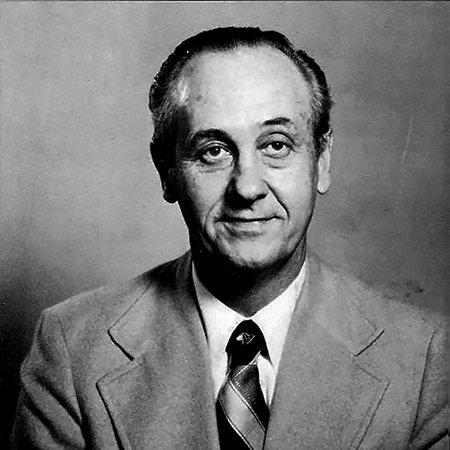 Robert Cannada
Robert Cannada was a brilliant lawyer and dedicated public servant. An Edwards native, Cannada began his relationship with Hinds as a high school student. He was the class representative in 1937 and distinguished himself by winning the animal husbandry division in the state junior college literary contest.
As a college student, he was president of the Glee Club for two years, won first place for debating in the state contest for two years and first in college algebra once. He graduated from Hinds Junior College in 1939 and the University of Mississippi School of Law in 1942.
He served in the U.S. Navy during World War II and the Korean War, retiring as a lieutenant commander in the United States Navy. Back home, he became senior partner in the Jackson firm of Butler, Snow, O'Mara, Stevens and Cannada.
It was during desegregation that Clyde Muse, a young school superintendent for Hinds County schools, got to know him. In fall 1969, the federal courts ordered 32 Mississippi public schools to desegregate in January 1970 in the middle of an academic year. The two of them asked the Fifth Circuit Court of Appeals in New Orleans to delay the order until fall 1970. The courts rejected both their argument and a second appeal in December 1969, threatening to personally fine Muse $10,000 per day for each day's delay.
Despite the court loss, Cannada and Muse remained close friends when Muse returned to Hinds County as college president in 1978.
Cannada was named 1979 Hinds Junior College Alumnus of the Year.