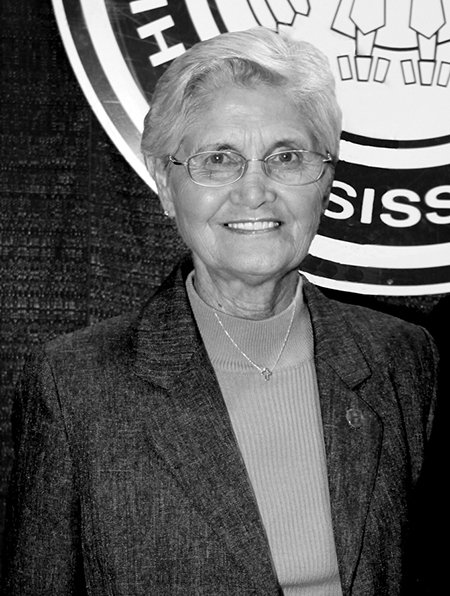 Rene' T. Warren
The word "trailblazer" is thrown around a lot, but Rene' T. Warren fits the description perfectly when it comes to collegiate athletics in Mississippi.
Warren coached basketball, softball and volleyball at Hinds Junior College from 1966 to 1978, after which she was appointed assistant athletic director under Joe Renfroe. Nine years later, she was selected for the athletic director's job, the first woman to hold the position in the Mississippi community college system.
During her time in athletic administration, the college's athletic teams won 36 state and regional championships and produced 47 all-Americans, nine Academic All-Americans and two Distinguished All-Americans. Warren is also credited with managing the unification of athletic teams when Hinds Junior College and Utica Junior College merged in the early 1980s.
In 1997, she received the National Junior College Athletic Association Loyalty Award for those who best upheld the ideals of the organization. She retired as athletic director in 1997, and, in 2001, the Rene' T. Warren Softball Field was named in her honor. In 2016, the women's softball facilities were upgraded to a new location at the intersection of Hinds Boulevard and Main Street in Raymond. Warren was on hand for the dedication. Her early work in women's athletics undoubtedly influenced the future of community college female athletes in Mississippi.
Warren was inducted in the Hinds Sports Hall of Fame class of 2003 and in the Mississippi Association of Community and Junior Colleges Sports Hall of Fame in 2012. In retirement, she has remained active in many Hinds activities and serves on the Sports Hall of Fame selection committee.