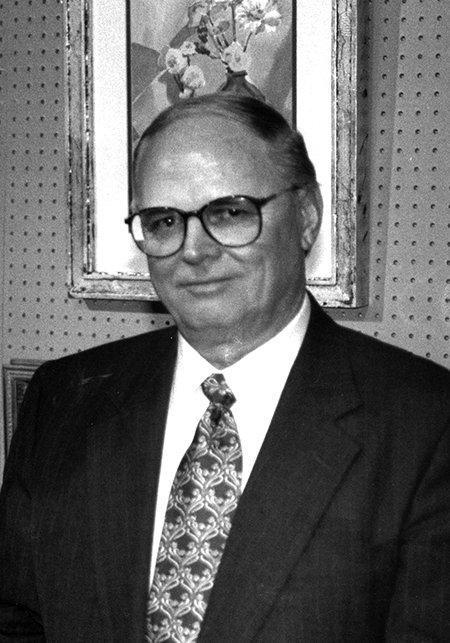 Ray Marshall
Ray Marshall's distinguished academic and public service record is symbolic of a member of the "greatest generation." Marshall, a native of Oak Grove, La., and his four siblings were sent to live in a Jackson orphanage after their mother died in 1939. At age 15, he joined the Navy and served in the Pacific during World War II as a radioman. Afterward, he returned to Mississippi for his education.
While his formal education record indicated he completed only the eighth grade, then-Registrar Mildred Herrin deemed him academically competent to enroll in college classes. At Hinds, Marshall found a nurturing environment with good instructors and an institution that was flexible in its efforts to help veterans. He says he has never forgotten Miss Herrin's kindness and the door she opened to a lifetime of academic and public service.
While at Hinds, Marshall met his wife, Pat Williams. In 2017, they are celebrating 71 years of marriage. With the help of the G.I Bill, he graduated from Hinds Junior College and Millsaps College. He earned a master's degree from Louisiana State University and his Ph.D. in economics from the University of California, Berkeley.
Marshall taught at the University of Mississippi and Louisiana State University before settling at the University of Texas at Austin in 1962. There he formed the Center for the Study of Human Resources in 1970, named in his honor.
From 1977 to 1981, Marshall served as U.S. Secretary of Labor in the Carter administration, overseeing job training expansion and strengthening the Occupational Safety and Health Administration. After his service, he returned to the University of Texas.
Marshall retired from teaching in 1998 but remained active at the University of Texas as the Audre and Bernard Rapoport Centennial Chair in Economics and Public Affairs. He has authored more than 30 books and has served on numerous boards, committees and task forces. He was named 1978 Alumnus of the Year.