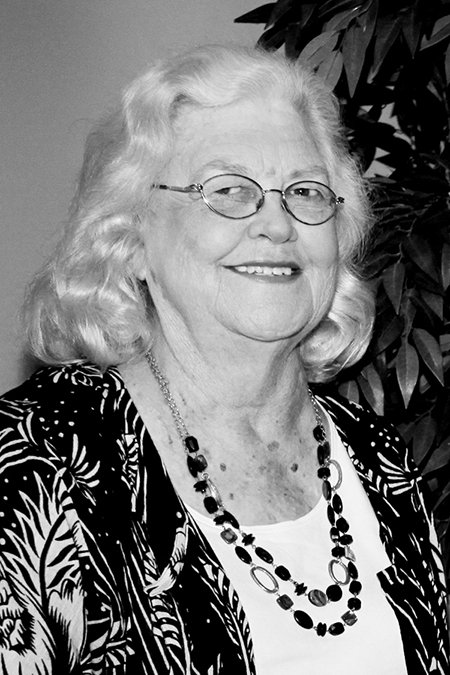 Peggy Brent
Peggy Seay Brent was a force to be reckoned with when anyone failed to uphold the standards that she held dear for herself and for her colleagues in the Hinds English department. In her 51 years of service, Brent demonstrated as a leader, professionalism, dignity and solid work ethic.
At 6'2", she towered over male counterparts, but Brent nevertheless had a gentle, tender soul and never failed to help those in need. Her generosity was legendary; in fact, we learned only after her death that many English Department programs were partially funded by her personally.
In addition to being an excellent instructor, with a broad knowledge that covered all areas of literature and composition, Brent's goal when she became chair in 1982 was to introduce students to art, music, literature and history.
Thus, in 1983, she introduced Mississippi and the Arts Week, which took place every spring, and she worked tirelessly to schedule a solid week of activities. The stage in Cain Hall was graced by many authors and artists, including Eudora Welty and Son Thomas. As if that were not enough of a challenge, Brent also started Kaleidoscope in the late 1990s, a three-day program highlighting the cultures of many lands; again, the focus was the students.
"For both the Mississippi and the Arts Week and Kaleidoscope, I would get a call from Miss Peggy. In her firm, raspy voice, she would say, 'Pick me out some pretty paper for the programs,'" said graphic designer Mary Rousselle. "The Thacker Mountain Radio event was during the 30th Mississippi and the Arts Week, and, as she said to me, was her dream show. She was so excited about it, we made an extra effort on the promotion for it."
That was Brent's last Mississippi and the Arts Week. "I think she was quite pleased with the turnout that evening as she boasted about it later," Rousselle said.
She received the 3E Award. After she died suddenly in January 2013, a scholarship was established in her name.