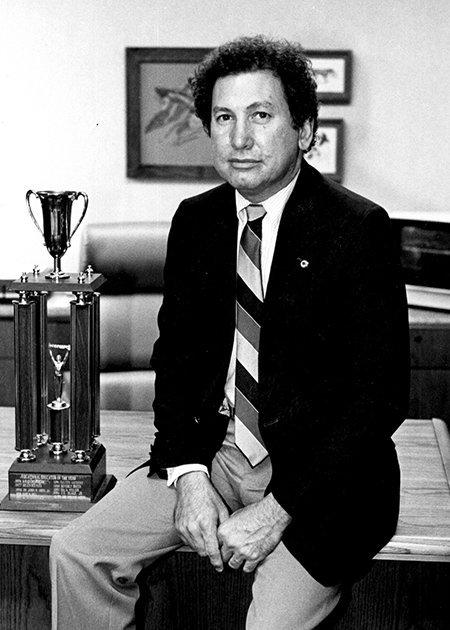 Pat Flaherty
Pat Flaherty was a man who learned to constantly keep up with the ever-changing times to make sure students had the best education possible. First employed by Hinds in 1969 as a supervisor for a manpower development training program, he later moved up to assistant dean, then dean of the vocational-technical department.
The programs he oversaw were varied, including agriculture, heavy manufacturing, electronics and drafting. Flaherty successfully stepped up to the challenge of making sure the equipment, labs and curriculum were up to date in the evolving fields of technology and industry. In some programs, changes had to be made to course content annually. Under his leadership, Hinds became the only recognized, authorized training center for computer-aided drafting software in Mississippi. He also assisted with the design and planning of both the Jackson and Vicksburg branches.
During the 1970s, Flaherty ramped up day and evening vocational-technical training to serve a large number of veterans using the GI Bill after the Vietnam War. Once again, the college helped servicemen acclimate to civilian life.
An active member of the Mississippi Association of Vocational Educators, the Mississippi Career-Technical Deans Association and the Capitol Area Personnel Association, he also held many offices, including president, in the American Vocational Association, where he was also recognized as the Outstanding Administrator and Educator of the Year. Flaherty knew the importance of networking with colleagues for Hinds' advantage, and he was always a respected representative of the college.
He truly exemplified the community in community college, serving as a Raymond volunteer fireman for 28 years, as well as chief for 10 of those years, and coordinating community improvement projects through Hinds to benefit both the community and instruct the students.
Flaherty was recognized as Distinguished and Outstanding Administrative/Non-Teaching Professional of the Year and Life Star.