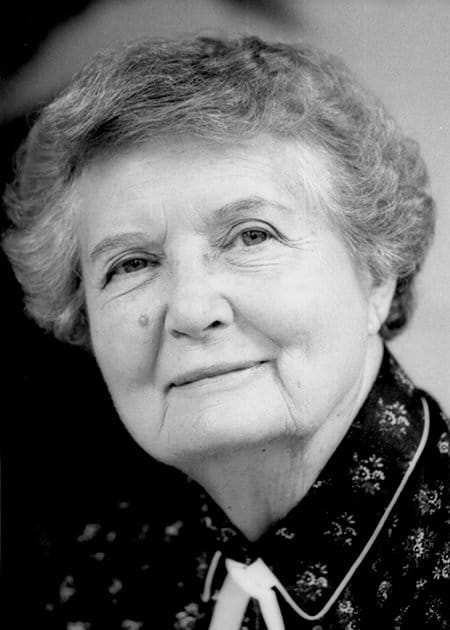 Mildred Herrin
"Because she has cheerfully solved our most perplexing registration problems, wisely guided us in a choice of subjects and never lost contact when we moved away; because she stopped her work to help us in ours; because patience and diligence is her keynote in classroom and office work; poise and tact in her social life; and because she was always our friend even when sadly chiding us for our failures, we dedicate this volume of The Eagle to Miss Mildred Herrin." (Eagle, 1950)
This tribute reflects the warm regard the Hinds student body had for Herrin, who served the college as registrar and business teacher for 30 years.
Herrin first came to Hinds as a student in 1931. After receiving her degree in 1934, she began working for the college and was the first secretary to President Judson Cain. She left to earn bachelor's and master's degrees, returning in 1942 for good, first to teach business courses.
Through her many years at Hinds, Herrin was involved in numerous student organizations, including the Girl's Reserve, Methodist Youth Foundation, YWCA and Phi Theta Kappa. Her contributions to Hinds continued long after her retirement and were noted both by the naming of a building in her honor on the Raymond Campus in 1974 (Herrin-Stewart Hall) and the 1985 Alumnus of the Year distinction. The Foundation Board honored her by giving donations to a scholarship in her name.
In 1992, Herrin was asked to give the Cornerstone Project dedication speech at Hinds' 75th anniversary. The Cornerstone plaque honors employees of the college.
"Cornerstones," she said, "paved the way for the young men and women of today's world to attain the attitudes and skills for making the world a better place for all of mankind…"
Mildred Herrin was surely one of those best cornerstones.