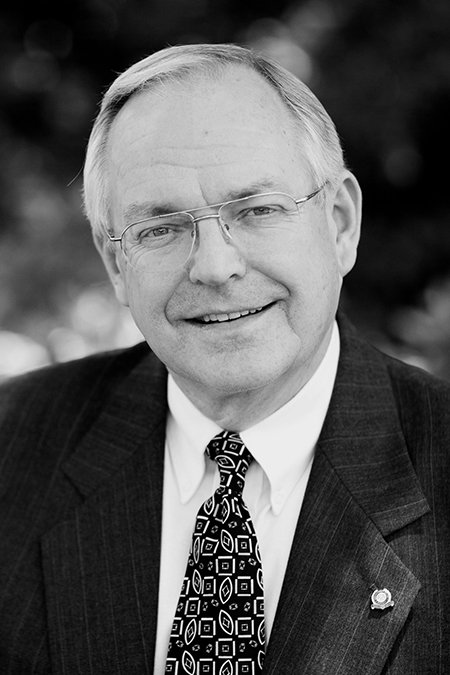 Mike Hataway
Students paint a sweet, simple picture of Michael Hataway, who taught a generation of graphic art majors at Hinds.
A Louisville, Miss., native, Hataway graduated from Hinds in 1966 and earned art degrees from Mississippi College, including his master's degree in painting and graphic arts. His teaching career started at Central High School in Jackson, then in 1971, he took the position at Hinds that would in time build the graphic arts program from the ground up.
Through Hataway's leadership, enrollment in the classes increased significantly and the program achieved a widely recognized reputation for excellence and was named the Post-Secondary Program of the Year by the Mississippi Association of Vocational Educators in 1982.
Under his tutelage, Hinds' graphics students were eagerly sought as employees because they were knowledgeable, well-trained and productive. His students enjoyed a delightful personality and someone who was always "himself" with a great sense of humor and the ability to laugh at himself. Two of those students went on to become department chairs at Hinds.
Among his many projects for Hinds was leading his graphic design students through the design of the annual Christmas card. He also developed the Hinds Community College seal and the Emeritus medallion – and became one of the first named as Emeritus.
He chaired the program for 33 years before retiring in 2004. Some of his honors include being named National Teacher of the Year by the American Vocational Association, Hinds Outstanding and Distinguished Vocational-Technical Instructor of the Year, 2011 Alumnus of the Year, HEADWAE honoree and 3E recipient. He was included in "Who's Who Among America's Teachers and Educators" an astonishing seven times.
His service to Hinds continued long after his retirement as he worked as a reserve police officer at numerous events, such as graduations.