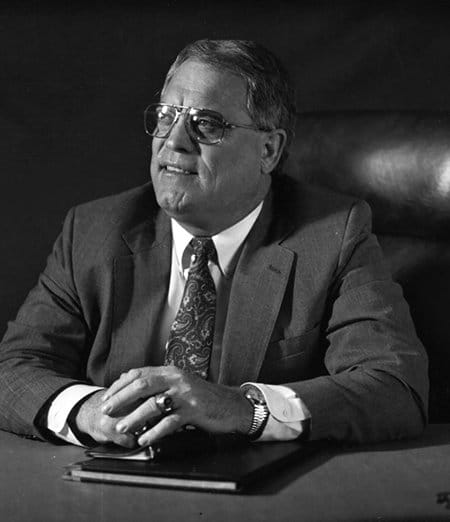 Michael Vinson
As a young man graduating from Puckett High School in 1959, Mike Vinson's pull to Hinds was the opportunity to play football for legendary coach Joe Renfroe. About 20 years later, he would return to Hinds as the newly elected superintendent of Rankin County School District, which earned him a spot on the college's Board of Trustees.
As superintendent and trustee, Dr. Vinson was instrumental in the establishment of the Hinds Rankin Branch, which began as the vocational-technical center in Pearl offering high school classes during the day and college classes at night. Immersed in the Rankin County community, he worked tirelessly to improve the school district and to expand the college's Rankin facility, helping it to achieve comprehensive college campus status. While some viewed the K-12 system and the college competing for local tax dollars, he maintained that education, at all levels, was the most important quality of life factor in Rankin County.
After 14 years of leading Rankin County schools through tremendous growth and academic success, he retired. However, in 1994 Tupelo called him to serve as interim superintendent and asked him to stay in the job permanently. He led Tupelo from a Level 3 accreditation to a Level 5, the top designation by the Mississippi Department of Education. He left Tupelo in 2002 but continues to serve in various roles to improve education in Mississippi.
Vinson was named Hinds 1998 Alumnus of the Year and served on the Hinds Foundation Board.