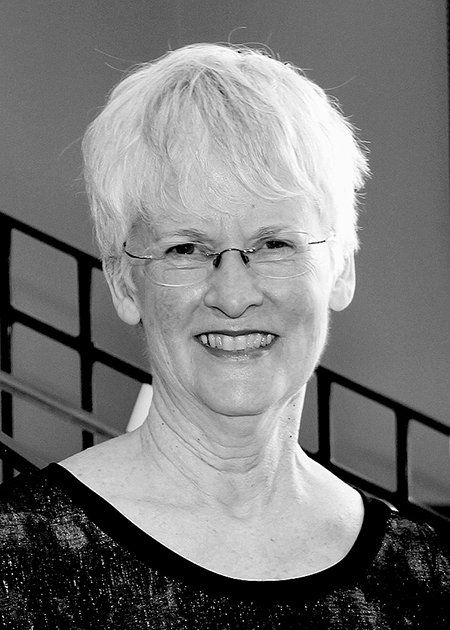 Mary Etta Naftel
Soon after graduating from Raymond High School, Mary Etta Peyton Naftel started working in the business office on the Raymond Campus, while taking college classes at night. Those early beginnings came full circle in a career that spanned 33 years as a Hinds Business Education/Technology instructor/department chair.
Dr. Naftel's ties to Hinds are a family tradition: Both parents attended Hinds, as did her three sisters, Margaret Lynn, Jerry and Beth.
Naftel's first responsibilities were teaching typewriting, shorthand and office machines. Later, she was on the front lines when computers arrived at Hinds. Not only did Naftel take the lead in teaching computer applications to students, she was sometimes tasked with instructing peers as they grappled with new technology.
In the classroom, she was firm but fair. She would challenge students to do their best. "I cannot make exceptions for you," was a familiar refrain. She told students that a Hinds business degree was a guarantee that they were qualified to do a job. Yet, she was generous with her time and praise and fully committed to helping students be successful.
One colleague remembers her patience while teaching college administrators how to use new computers and software. "She had a system of red and blue solo cups. If you were grasping the instructions, the blue cup set atop your computer. If you were lost, the red cup signaled you needed help." Instead of frustrated shouts for assistance, her technique provided orderly instruction and a method for discreetly getting individual attention.
Among her many recognitions are the 3E Award (shared with her sister Jerry Agent), Life Star and HEADWAE honors. She is widely published and has earned state, regional and national recognitions as the outstanding postsecondary Business Education Instructor of the Year.
At Hinds, Naftel was awarded the Professor Emeritus of Business Technology. With her sister, she established the Jerry Agent and Mary Etta Naftel Academic Endowed Scholarship in 2014.