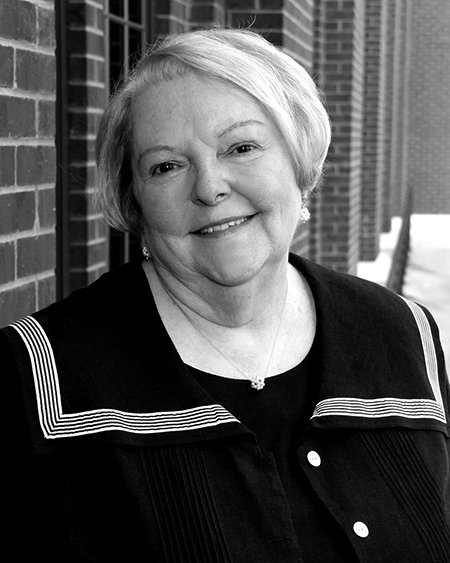 May Ann Sones
Mary Ann Sones was always proud to identify herself as a graduate of Hinds and of the Dental Assisting Technology program. After just a few years in practice, Sones returned to the college to serve as a chairperson and instructor of this same program, where she served for 14 years prior to becoming an assistant dean. Her expertise was recognized by many, including a company that published a Dental Assisting Technology textbook she wrote.
Sones provided great leadership for Hinds' nursing and allied health programs during her tenure as Dean of Nursing/Allied Health programs, 1993-2004. Her devotion was such an integral part of her life that leaving was probably the hardest decision she ever made. Sones worked carefully to support the interdisciplinary work across all health-related professional programs with health fairs, various community partnerships and center committee activities. She initiated summer leadership retreats that have made a positive impact on the center and for all programs. Through the addition and expansion of nursing and allied health programs, the impact of Sones' leadership is recognized throughout the state.
One of her many areas of strength was her commitment to improve healthcare for rural Mississippians. Sones served on many local, regional and state advisory groups supporting rural health care, even after her retirement. The Mississippi Rural Health Association presented her with the first Mary Ann Sones Distinguished Leadership Award, named in her honor. At Hinds she was honored as an Outstanding and Distinguished Administrator of the Year and with the Life Star award. The college recognized her service with Dean Emeritus status in 2009.
She established the Mary Ann Sones Scholarship to support future nursing and allied health students. Her love for the college is evident in her continuing involvement in many college activities and Foundation fundraisers.