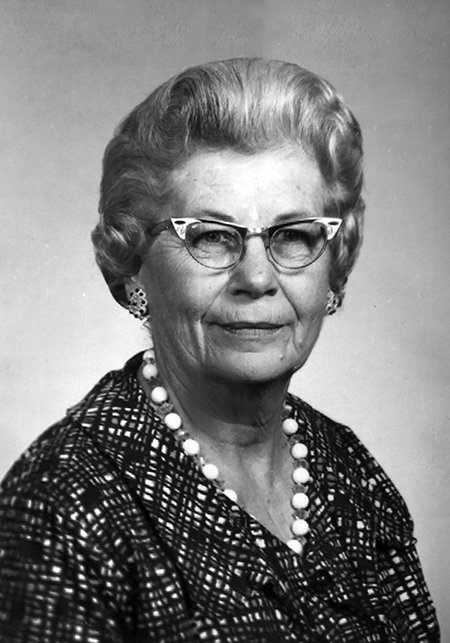 Lurline Stewart
The value of the college experience at Hinds Community College over the years was both immense and hard to define. But no matter what drew students to our campuses, the most invaluable impact on students' lives came from the master teachers who transformed lives with their examples of subject knowledge, passion and dedication to student success. Lurline Stewart was a preeminent example of a master teacher.
Armed with degrees from both Mississippi State College for Women and Louisiana State University, Stewart taught in several Mississippi communities before arriving to teach in the math department at Hinds in 1944. Over the next 30 years she became a campus institution, developing a reputation for teaching excellence and serving as department chair. Stewart modeled for her students and her peers a vigorous intellectual curiosity and launched countless of her pupils into successful careers. Her legacy of encouraging students continued after her death with the Lurline Stewart Memorial Endowed Scholarship. Stewart also endowed a scholarship in honor of her brother Robert.
The deep appreciation for Stewart's decades of dedication best manifested itself with the 1973 opening of a new classroom building at Hinds. Herrin-Stewart Hall was – and remains – a hub for the teaching and learning experience in Raymond. Not many teachers on college campuses get a building named after them, and even fewer of those enjoyed that privilege before their retirement. The example of what it means to be a great teacher – the most important component of the college experience – inspired not only her generation but continues to inspire us today.