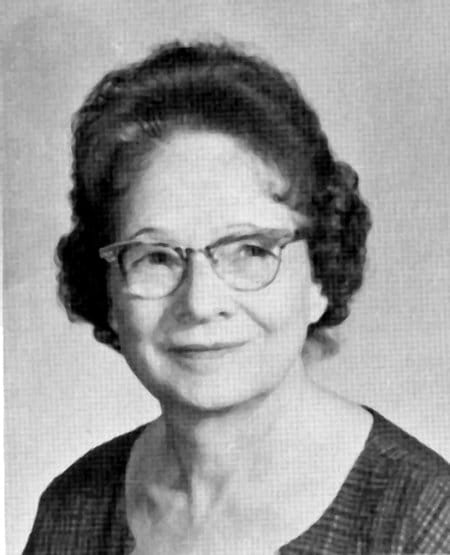 Lola Allen
Lola I. Allen was a member of the first class to graduate from Hinds Junior College in 1927. But even before then, she was listed in the 1923 official Hinds Agricultural High School announcements as a secretary.
After graduation she worked as the bookkeeper, the registrar and business secretary for the college. A comment in the 1957 Eagle yearbook dedicated to Allen tells of her love for Hinds: "Miss Allen has not been far from the heart of the school and it is sure that the school has not been far from her heart."
Allen handled the financial and business matters for Hinds, teaching sound principles and money matters by her example. Her attention to detail and accuracy are reflected in the following comment: "Because we appreciate her strict adherence to principle with no allowance for expediency, we, the Eagle Staff, dedicate this issue to Miss Lola I. Allen, in receipt of thousands of dollars with never a penny lost." Obviously Allen's devotion to Hinds was appreciated.
The 1967 Eagle yearbook notes that she retired in 1966 after 43 years of employment with Hinds Junior College. She has the distinction of having served under every president at that time
-R.E.L. Sutherland, Jud Cain, George McLendon, and Robert Mayo.
Including her years as a Hinds Agricultural High School student, Allen spent the better part of her life as a member of the Hinds family. "Miss Allen dedicated her life to the College that she believes in," the 1967 Eagle yearbook tribute noted. Allen-Whitaker Women's Residence Hall was named in her honor.