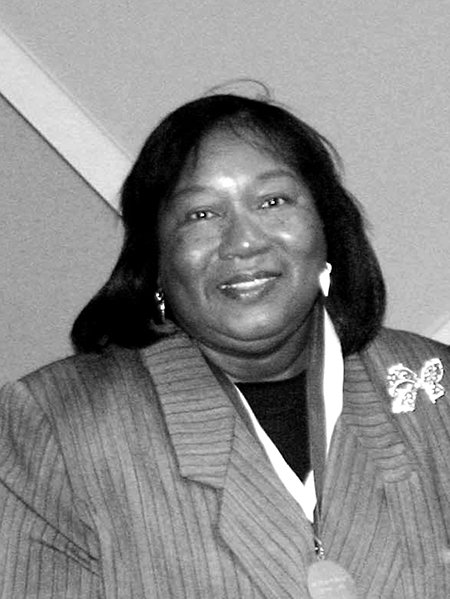 Linden Haynes
For 32 years as a biology instructor at Hinds, Dr. Linden Haynes challenged stereotypes about the role of women in the STEM fields of Science, Technology, Engineering and Math. In one symposia organized on the Utica Campus in the 1970s, Haynes argued that the framing of the question itself – "women in science" – is itself sexist.
She began her distinguished career on the Utica Campus but completed her Hinds career as the biology chair on the Raymond Campus.
Throughout her career, she worked to the highest standards of professional excellence, earning the respect of her students, many of whom went on to work in science fields themselves. As the Maroon & Gold Flash campus newsletter put it when crowning her Teacher of the Year, Haynes "is hard working, dedicated and knows how to relate to her students; not only as a teacher, but as an individual. She encourages her students to develop their ability to its highest potential."
She served as coordinator/director of many externally funded programs, which brought into the college more than $1 million, such as the College Discovery Program, Bridges to the Baccalaureate Degree Program, Exploring Multi-Media Technologies in the Life Sciences Project and the National Science Foundation Project. Among her honors are the Community College Teaching Award given by the Mississippi Academy of Science, Certificate – NEA Women's Leadership Training and Citation for Distinguished Alumni from Alcorn State University.
She also served as the first female and the first African-American president of the Mississippi Community/Junior College Faculty Association.
She retired from full-time teaching in 2001, but continued to teach classes as an adjunct. She was awarded Outstanding and Distinguished Academic Instructor of the Year and Professor Emeritus of Biology.