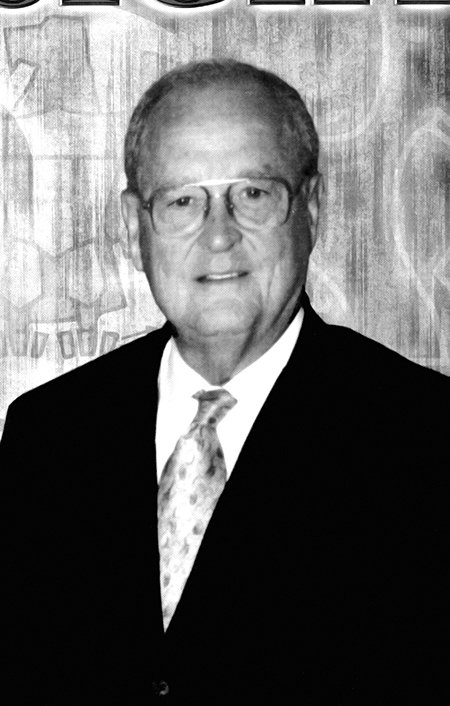 Liles Williams
Sound business practices and selfless service in times of the college's most pressing fundraising challenges highlight Liles Williams' contribution to the Hinds story.
Williams graduated from Hinds in 1955 and attended Belhaven College as he started his career at Stuart Irby Company. He worked a variety of roles with the electrical supplier before a six-year stint in purchasing at Mississippi Chemical Company in Yazoo City. His return in 1969 to Stuart Irby was to a management position in the corporate office, which ultimately led to becoming the firm's vice president by the early 2000s.
He has held positions in numerous civic and industry organizations with an eye toward economic growth in the state. Among those positions are the Mississippi Partnership for Economic Development, the Jackson Chamber of Commerce, the U.S. Chamber of Commerce and the Mississippi World Trade Center.
Williams was appointed to the Mississippi Workers' Compensation Commission in 2005 by Gov. Haley Barbour and served in that capacity until spring 2017, including time as chair of the Commission. His expertise in the business community has been a valuable resource to the college.
In 2000, during one of his two tenures as chair of the Hinds Foundation, he was a member of a Foundation committee to raise money to replace the original Cain Hall, which was destroyed by fire. He is also prominently involved in raising funds for the current Centennial campaign.
In 2001, he was named Alumnus of the Year. He and his wife established the Liles and Ruth Ann Williams Endowed Scholarship through the Foundation in 2007.