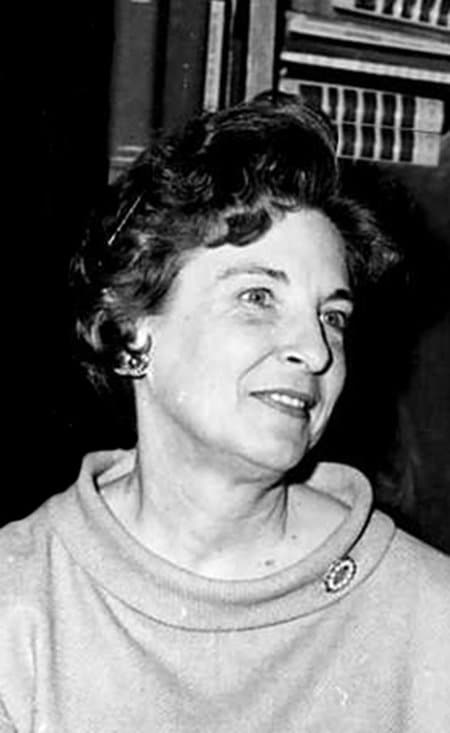 Lee Mayo
"She was our greatest fan and supporter and we will love her forever." That was how Leslie Reeves, former Hinds choir director, described Lee Cloud Mayo at the Mississippi and the Arts Week dedicated to Mrs. Mayo in 1991. The guest speaker was Eudora Welty and, in a picture of the two ladies shaking hands, they exchange a kindred smile revealing their shared love of the arts.
As the wife of Hinds' fifth president, Dr. Robert Mayo, she attended everything Hinds – choir concerts, art exhibits, band concerts, Hi-Stepper performances, theater and athletic events. Reflecting her dedication to the arts, the 1968 Hinds choir students established the Lee Mayo Music Scholarship.
Reared in Canton, she spoke with a polished Southern drawl, but was quick with a friendly smile. The three Mayo sons attended Hinds, with two working for a time at the college. Mrs. Mayo was an unassuming individual, but behind the scenes and until her death, she was an enduring presence and an active supporter of Hinds, its students and the Raymond community. Besides her staunch support of college functions, she served Hinds students for a time teaching English and reading.
According to daughter-in-law Barbara Mayo, Mrs. Mayo was known to serve visitors dainty tea-cakes, the recipe handed down by her mother. She kept an ever-ready supply of the dough in the refrigerator for the family and anyone who stopped by.
The Mayo family legacy continues today. The Robert Mayo Scholarship was established upon his death. Later, the two Mayo scholarships were combined to create the Robert and Lee Mayo Scholarship.