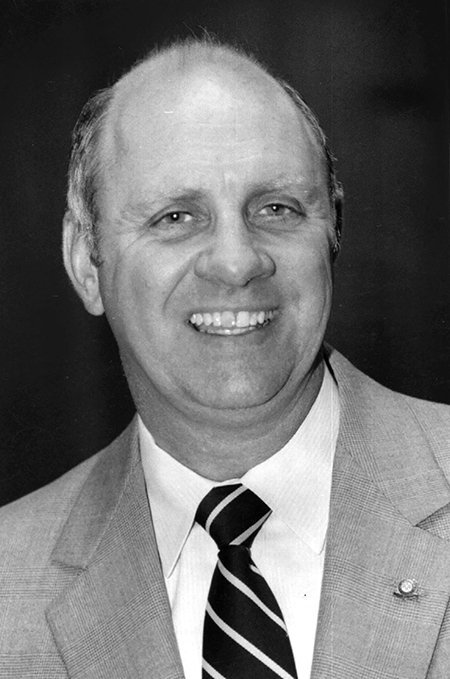 Joe Loviza
Quite simply, without Joseph L. Loviza, there might not be a Vicksburg-Warren Campus.
The first director and dean of the Vicksburg-Warren Branch (later, the Vicksburg-Warren Campus), Loviza brought an extensive background in vocational-technical education to his integral role in developing the facility.
A 1960 graduate of Hinds Junior College, Loviza began his career in education in Vicksburg and Warren County as director of Vocational, Technical and Adult Education. When the college began providing secondary vo-tech training in 1973, Loviza was employed to serve as the director, and later, dean, of the branch. As the facility's first employee, he served 20 years as the location grew to be among the largest secondary school vo-tech programs in Mississippi. By 1979 a second building was dedicated that doubled its size. Later, the facility expanded to offer post-secondary classes and in 2002 was officially named the Vicksburg-Warren Campus.
Loviza, whose four siblings, three children and several cousins also earned degrees at Hinds, served as mayor of Vicksburg from 1993 to 1997. After his retirement, he continued to support the city by serving on numerous boards and committees, including the Vicksburg Warren School Board. He also served on the Hinds Foundation Board of Directors.
In 2014, the campus' previously unnamed third building was renamed the Joseph L. Loviza Multipurpose Building. Chad Shealy, superintendent of the Vicksburg Warren School District, noted Loviza remains a staunch supporter of education. "He believes in providing a workforce for this community," Shealy said.
Loviza is responsible for several scholarships at Hinds. He established the Joe Loviza Career-Technical Scholarship. He and his sisters fund the John and Mabel Loviza Family Scholarship, and he has endowed the Myrtle and Kathleen Loviza Scholarship.