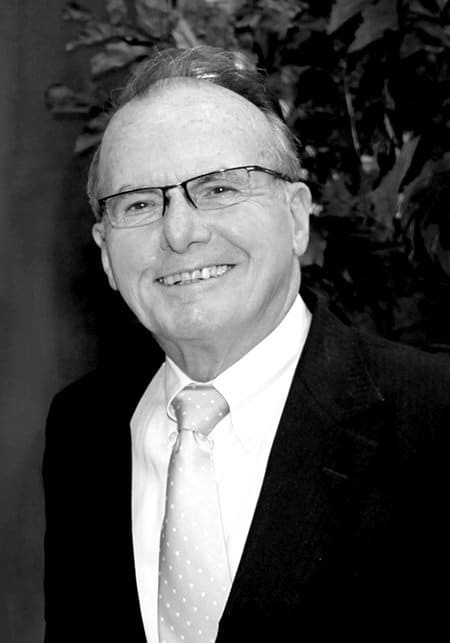 Irl Dean Rhodes
Irl Dean Rhodes made an impression at Hinds Junior College from the minute he stepped on the Raymond Campus as a freshman. The young man from Brandon was named Mr. Hinds in 1956, and while still a student, worked in public relations at the college. He was bright, personable and persuasive. His Hinds experience was a prelude to a political career.
After four years he returned home to Rankin County to begin a lifetime of service. He served as the executive manager of the Rankin County Chamber of Commerce and was elected to serve in the Mississippi Legislature in 1960 at the age of 22. In 1964 he was elected Rankin County Chancery Clerk, a position he held for 24 years.
However, his work for Hinds was not done. Soon after Dr. Clyde Muse became president at Hinds, a group of Rankin County leaders, including Rhodes, came to Muse with a vision of expanding the college's presence to Rankin County. Muse's predecessor, Dr. Robert Mayo, had established branch operations in Vicksburg and Jackson. The number of Rankin countians with postsecondary education and training was low compared to neighboring Hinds County. Rankin County leaders believed a Hinds campus in Rankin County would attract more residents, while providing a more educated workforce. Rhodes, and others, helped Dr. Muse navigate the political landscape in Rankin County. Undoubtedly, Rhodes' influence and political clout were instrumental in that effort. Today, the Rankin Campus is the second largest of Hinds' six locations, and Rankin County has funded the majority of capital projects at the campus.
Rhodes' support for Hinds extends beyond Rankin County. He is one of the charter members of the Hinds Foundation and continues to contribute annually. He is currently serving on the Centennial Committee and is helping to raise funds toward the Centennial Endowment.
He was named 1984 Alumnus of the Year.