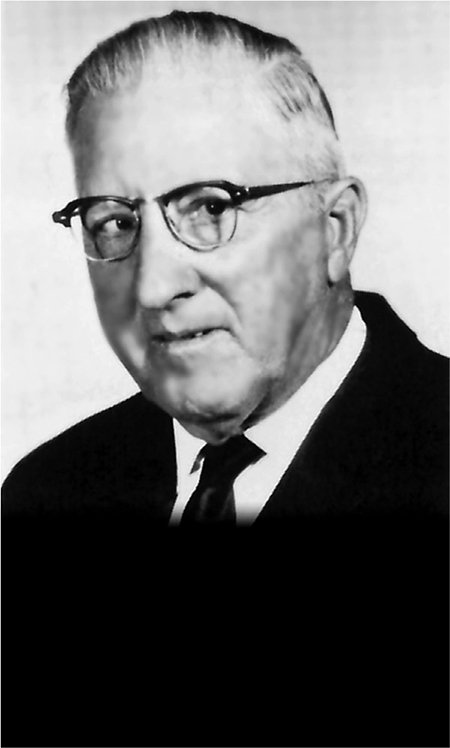 H.H. "Shine" Davis
As owner of a General Mercantile Store in Utica, Miss., H.H. "Shine" Davis was well-acquainted with William Holtzclaw, founder of the Utica Normal and Industrial Institute for Colored People. Davis was among the white merchants who befriended Holtzclaw as he labored to create a school for African Americans. When Holtzclaw died in 1943, the Institute had more than 400 students, 22 teachers and 1,600 acres of land.
Davis had a significant role in two watershed moments for the Institute. He was a member of the Institute's Board of Trustees at the time of Holtzclaw's death. After the school faltered under the leadership of Holtzclaw's younger son, William H. Holtzclaw Jr., the board made the decision to offer the school to Hinds County and have it become a tax-supported public institution in 1946. Davis was particularly influential in persuading Hinds County to take over the school, and the Mississippi Legislature subsequently approved establishing the Hinds Agricultural High School, Colored.
In 1951 Davis and Dr. Robert Mayo, then superintendent of Hinds County Schools, were assigned the responsibility of soliciting support from Claiborne, Copiah and Warren counties for establishing a junior college in conjunction with Hinds AHS Colored. It would take a few years, but Utica Institute Junior College was approved by the Legislature in 1954, ultimately becoming the Utica Campus of Hinds Community College.
Davis' daughter, Dorothy Davis Miley, has endowed five scholarships through the Hinds Foundation and generously gifted portraits to hang in college buildings named for individuals important to the college's history, including the building named in her father's honor on the Utica Campus.
Davis represented Hinds County on the Board of Trustees from 1940 to 1977.