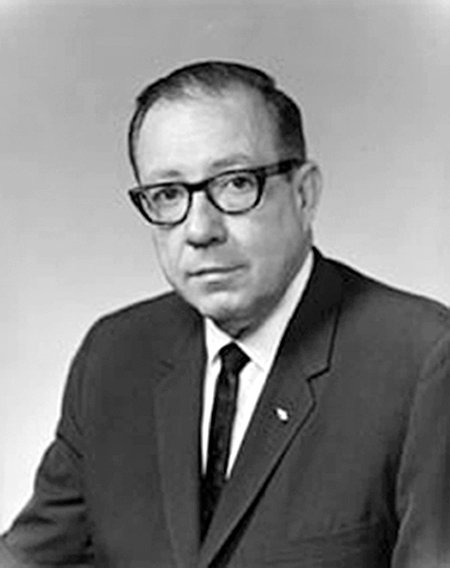 Gov. John Bell Williams
John Bell Williams may be the most famous Mississippi governor in the town of Raymond, where a section of Highway 18 is named for him. The college also owns and operates the John Bell Williams Airport, near the Raymond Campus.
As a native of Raymond, Williams worked as a soda jerk in the drug store owned by his father while he attended Hinds Agricultural High School on the shared campus of Hinds Junior College. After his Hinds graduation in 1936, he enrolled at the University of Mississippi, where he earned his law degree.
Williams came back to his hometown after law school and opened a law office in 1940. Some would say that this paved the way for his unusual path to his eventual position as governor of Mississippi in 1968. He served two years as Hinds County prosecuting attorney after his time in the Army Air Corps, where he lost his left arm in the crash of a plane he was piloting during World War II. In 1946 Williams was elected to the U.S Congress, representing the Third Congressional District, making him the youngest congressman in state's history.
Hinds recognized Williams as the first recipient of the Alumnus of the Year award in 1967. After his term as governor, he donated his desk, memorabilia, books and papers to the McLendon Library, which officially designated its Alumni Room as the John Bell Williams Alumni Room. Upon his death in 1983, friends and family established a scholarship endowment in his name to assist high school students who need financial assistance to attend Hinds.