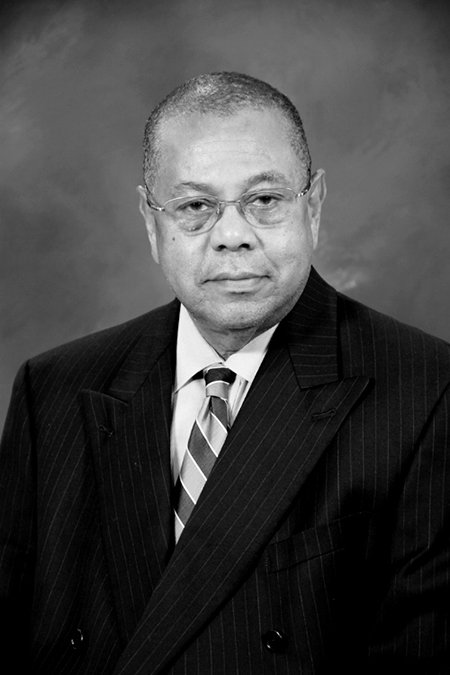 George Barnes
With 51 years of service on the Utica Campus, Dr. George Barnes carried the campus through many challenging times over his long tenure. He began his journey as a mathematics instructor at Hinds Agricultural High School in 1962.
He married Doris J. Barnes in 1963 and together they served the college. He held such diverse roles as an assistant basketball coach, director of public relations and academic dean of Utica Junior College before it became a part of Hinds Junior College district. He ended his career as vice president of the Utica and Vicksburg-Warren campuses and administrative/student services.
Faculty and staff remembered the Barnes' elegant Christmas receptions, held each year in the vice president's home on campus. One staff member commented that it "just wasn't Christmas until we went to the Barnes' party."
Honored at a 2017 Founder's Day celebration, Barnes credited his longevity to his many roles: "I am often asked, how in the world could you work in the same place for 50 years? My response is this: I was in the same location, but not in the same position. From decade to decade, institutions change for the better and I hope I was part of that positive change. I enjoyed the privilege of teaching others."
Among his many awards were the Outstanding Administrative/Non-Teaching Professional of the Year and the 3E Award. A June 2013 tribute dinner raised funds for the George and Doris Barnes Endowed Scholarship for teacher education majors on the Utica Campus.
Later that year, a Utica Campus building was renamed the George Everett Barnes Technology Building as part of the annual homecoming festivities.