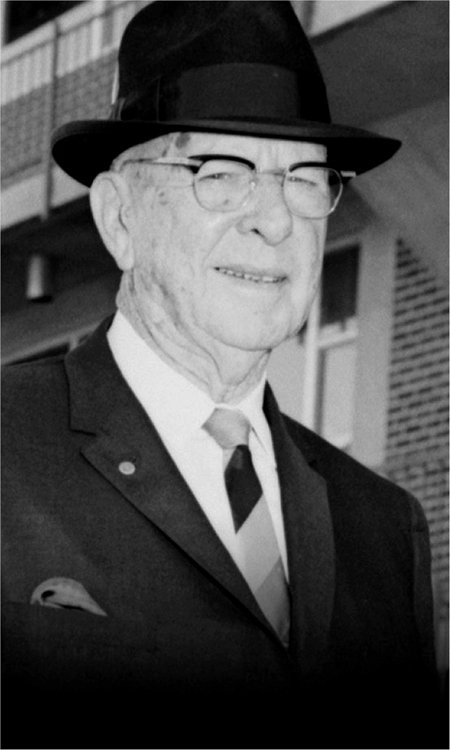 F.M. Greaves
Frank M. Greaves served 35 years on the Board of Trustees. He was board president for 24 years, making his tenure as board president the longest in the college's history. When he died at age 85 in a car accident, the college newspaper headline read, "Hinds Loses Best Friend in F.M. Greaves Death."
Described in the article as "constantly alert to the needs of Hinds," Greaves was viewed as a dynamic force behind the college's growth in its first 50 years. In 1966, the college dedicated the Raymond Campus' new residence hall in his name. News articles and college publications repeatedly noted his energy and enthusiasm for the college. Well known to students and employees alike, Greaves was a frequent visitor on campus and traveled extensively with the Hi-Steppers.
The Hindsonian tribute at the time of his death included this statement: "Humbleness is a rare virtue; but the word was put in the dictionary to describe men like Frank Greaves." Though a man of considerable personal wealth, he was revered for his service to his fellow man.
His family-owned corporation, Gaddis-McLaurin, Inc., established in 1871 in Bolton, Miss., has remained a thriving business committed to the development of southwest Hinds County. The family's legacy of support for the college continued when his grandson, Ted Kendall III, took his place on the board. The family later established the F.M. Greaves Endowed Scholarship through the Hinds Community College Foundation.
He represented Hinds County on the Board of Trustees from 1933 to 1968 and served as president from 1944 to 1968.