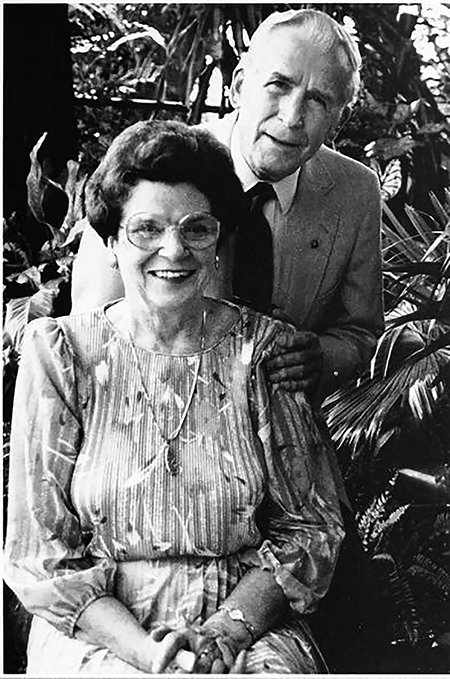 Emma & T.T. Beemon
Although each taught in different academic departments on the Raymond Campus, Emma Fancher Beemon and T.T. Beemon are always thought of together. Emma Beemon taught mathematics for 36 years (1950-1986) and T.T. Beemon taught biology for 38 years (1946-1984). Students typically describe the Beemons as firm but fair teachers.
Living in Raymond on the edge of the campus, the Beemons were a frequent presence at any event. Their dedication and devotion to Hinds found expression in support of students, faculty, alumni and Foundation activities. Their selection as co-Alumni Service Award recipients in 1990 is a testament to their commitment to Hinds.
Zandra Nowell, alumni coordinator at the time, said, "They give generously of themselves, their time, their money, their 'treasures,' and their love."
T.T. Beemon was a wiry, lively instructor who served in the Army during World War II before coming to Hinds to teach. He was honored in 1984 when the science building was named for him. Jackie Granberry, executive director of the Hinds Foundation, said many area doctors and dentists frequently ask about Mr. Beemon while noting the solid foundation of biological sciences they received in his classes.
Emma Beemon taught high school math for 11 years prior to her Hinds tenure. She served as vice president of the Hinds Faculty/Staff Alumni Chapter for five years.
The couple endowed two scholarships in 1999: the Emma Fancher Beemon Endowed Mathematics Scholarship and the T.T. Beemon Endowed Biology Scholarship. They also made significant contributions for the rebuilding of Cain-Cochran Hall.