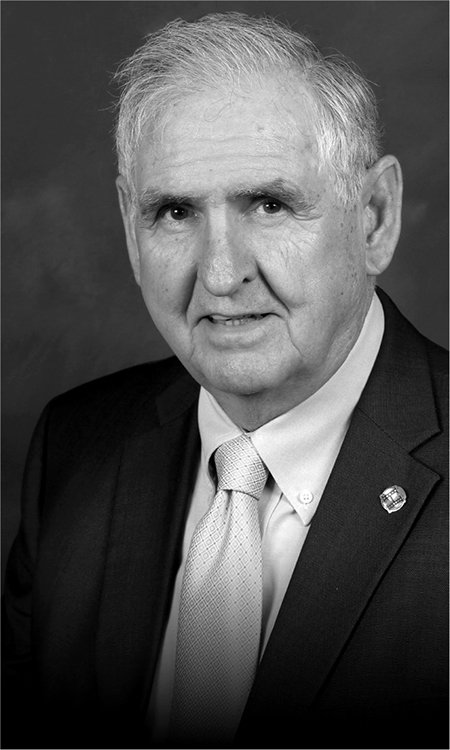 Donald Oakes
The people of Warren County have repeatedly delivered Donald Oakes to the Hinds Community College Board of Trustees. His first tenure with the board began in 1976 and lasted until 2003 when he retired as superintendent of the Vicksburg Warren School District. Each time the superintendent slot on the board was vacant, the district and the college pulled him back into service. Since 2014, his seat on the board has been by appointment of the Warren County Board of Supervisors. During more than four decades on the board, his commitment to Hinds has never faltered.
When selected as the Alumnus of the Year in 1999, Oakes said, "Hinds has been a significant part of my life since high school graduation." Described by a fellow trustee as "solid as a rock," and a steady and stable force on the board, Oakes approached his responsibilities with the students and the community at the core of every decision. For many years, he served as chair of the board's Finance Committee and helped the college manage scant resources while expanding programs and services.
A 1960 Hinds graduate, Oakes was a member of the undefeated 1957 football team and was also a 1958 state track champion. He remains active with the Warren County Chapter of the Hinds Alumni Association and is a past president of the chapter. His lifelong connections in the Vicksburg-Warren County community have continually helped the college to gain community support, most recently for the county's commitment to fund a new workforce and education building on the campus.
In addition, he has established the Fred and Margie Oakes Memorial Endowed Scholarship through the Hinds Foundation, in honor of his parents. He is currently serving on the Foundation board.