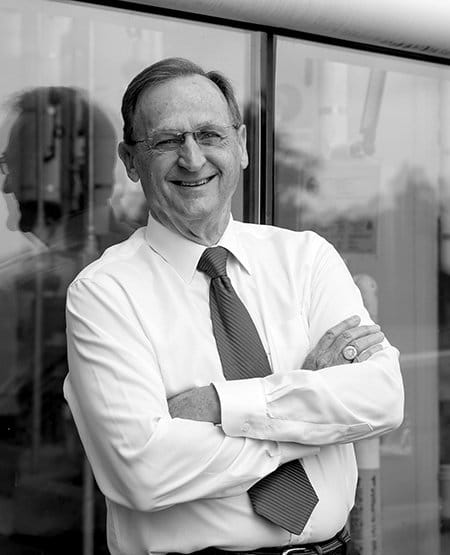 Dean Kirby
Described as honest, humble and hardworking, Mississippi Sen. Dean Kirby, District 30, Rankin County, continues to be a loyal friend to Hinds.
"He is one of the finest legislators that we have at the Capitol. He is very competent. He always does his homework on every piece of legislation that comes to him and his committee. He always has an open door for the community colleges," Dr. Clyde Muse said.
A legislator since 1992, Kirby was a key player in the 2008 Legislature in helping Muse persuade legislators to support a special appropriation to purchase what was the United Association of Plumbers and Pipefitters Gulf Coast Regional Training Center on Commercial Park Drive off Greenfield Road in Pearl. At the time, Kirby chaired the Senate Finance Committee, which handles capital improvement bonds. With state bond funds, the college was able to leverage its purchasing power, ultimately getting the building for a cost that was a third of its value. The building now houses classes for plumbing, electrical, welding, industrial maintenance, practical nursing and Associate Degree Nursing.
The complexity of the state budget and the politics of state government make it even more difficult for public servants like Kirby. Yet, he has consistently worked both sides of the political aisle to gain support for Hinds and the community college system. His long tenure in the Senate has proven valuable to the colleges in a myriad of ways. In the Rankin County community, he has supported all efforts to expand the Rankin Campus and frequently used his influence to gain local, as well as state support.
Kirby was honored as the recipient of the Alumni Service Award for his efforts on behalf of Hinds.