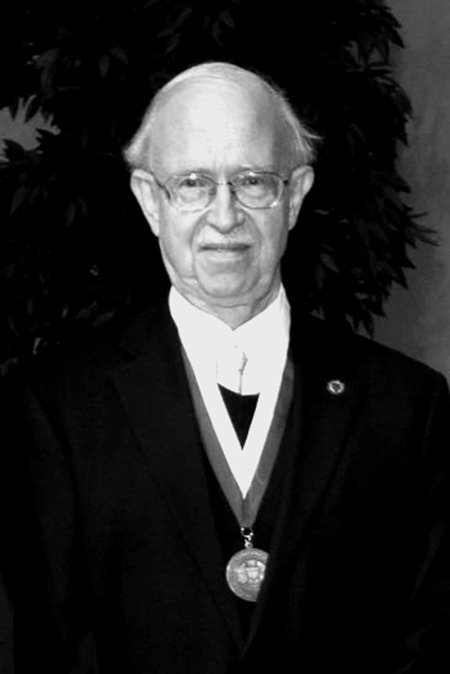 David Durham
Dr. David Durham began work as a physics instructor at Hinds in 1970, but it didn't take long for colleagues to appreciate his skills and versatility. He had many different jobs at Hinds over the years.
By 1973, only three years after he began working at Hinds, he became chairman of the Mathematics and Science division. He taught physics until being named academic dean in 1982. But then in 1996 he made a drastic switch and was named Dean of Information Technology, a title which also put him over Institutional Research.
He retired in 2004, but returned as administrative assistant to Utica Campus Vice President Dr. George Barnes. He worked part-time for nine years before fully retiring.
Durham's various job descriptions through the years barely scratched the surface when considering his service to the college. He served on the scholarship committee, developed a format for evaluation of employees, guided the implementation of the administrative software program, Colleague, and has written hundreds of custom reports, including writing the code for the Student Attendance System and refining the Student Enrollment Audit System.
A story in On Campus, the college newsletter, said: "Durham's apparently boundless knowledge of computers and broad, deep understanding of everything technical is freely given. … As teacher, administrator, scientist and computer guru, Durham enriches and energizes colleagues who also strive for excellence."
Durham won the 3E Award and was named Distinguished and Outstanding Administrative/Non-Teaching Professional and a Hinds Hero. He was named Dean Emeritus.