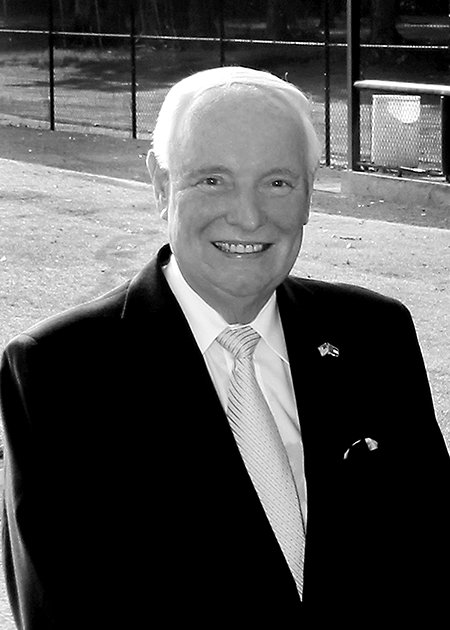 Con Maloney
While building a successful business comes with all its usual challenges, service to school and community seemingly comes easy for Con Maloney.
Maloney entered Hinds from St. Joseph High School in Jackson on a football scholarship, starring on the college's fourth state football championship of the 1950s. He graduated in 1958, then took his athletic talents to Millsaps College, where he majored in political science.
He and his brothers built the business founded by his parents, James "Cowboy" and Dolly Maloney. Today, he still serves as board chairman of Cowboy Maloney's Electric City and C&D Investment Co.
His political life consisted of four terms in the Mississippi Senate, from 1971-87. Two of those terms were spent as chairman of the Mississippi Performance Evaluation Expenditure Review (PEER) Committee.
Throughout, his service to both college alma maters has redefined generous. For Hinds, that has meant service on the Hinds Foundation board, early support for the college's million-dollar capital campaign to rebuild Cain Hall, support for other key fundraisers and an active role in the Hinds Athletic Alumni Chapter. He has also supported the Anna Cowden Bee Hi-Stepper Scholarship and has donated to the theater department. He was named 2010 Alumnus of the Year.
Sports are a keen interest for the Mississippi Sports Hall of Fame inductee. Maloney has led drives for renovations to Joe Renfroe Stadium and Joe G. Moss Baseball Field and supported the Wes Cliburn Memorial Baseball Tournament that funds a baseball scholarship. He owned the Jackson Generals minor league baseball franchise, which played in Smith-Wills Stadium from 1991-99, and often let the Eagle baseball team use it free of charge. In 2016, when a new softball field was named for longtime athletic director Rene' T. Warren, Maloney gifted the scoreboard displaying her name.