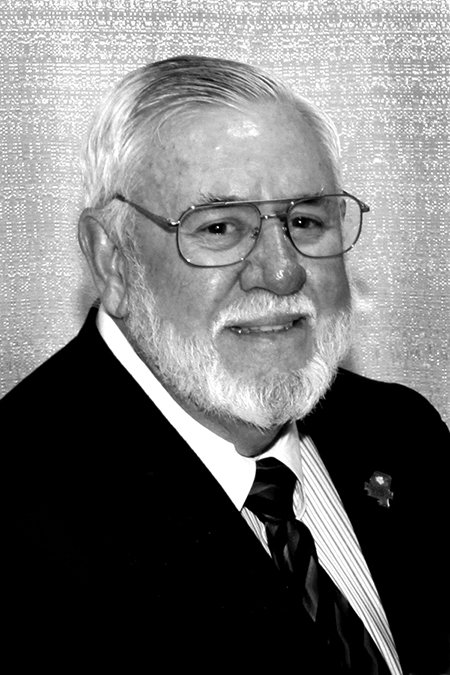 Clifford Nelson
Clifford Lamar Nelson wore many hats and had many titles during his 25-year tenure at Hinds but none fit him better than being selected as one of the 100 People Passionate about Hinds. Nelson began as a vocational-technical counselor at what is now Jackson Campus-Academic/Technical Center. He served as academic counselor at the Raymond Campus; college registrar; director of Admissions and Records; coordinator for Academic Counseling; and director of Counseling, Testing and Disability Support Services.
He received almost every award given by the college: The Eagle yearbook dedication, the 3E Award, Outstanding and Distinguished Administrator awards and Alumni Service Award. He was recognized as the International Phi Theta Kappa Giles Distinguished Advisor of the Year and served as president of Hinds Community College Education Association. In retirement, he was awarded Emeritus status.
Outside of the college, he served the state and region as president of Mississippi Association of Collegiate Registrars and Admissions Officers and Southern Association of Collegiate Registrars and Admissions Officers.
He has endowed scholarships through the Foundation in memory of his son Scott, his wife Carol and his sister Deborah Ganzerla.
A nationally certified counselor, ordained Baptist minister, widely recognized motivational speaker and textbook co-author, Nelson has spoken at thousands of gatherings – nearly always mentioning Hinds. He has given freely of his talents to speak at and on behalf of the college for decades. With a deep, booming voice and a gift for story-telling, Nelson's audiences can be moved from laughter to tears, and left always wanting more.
A role model, confidante and friend to many at Hinds, his genuine love and compassion for God, his fellow man and Hinds Community College are evident in all that he does.