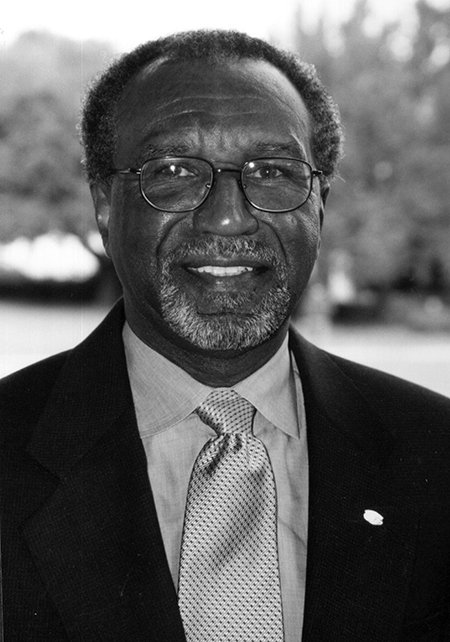 Cleon McKnight
The chirps of tennis shoes skidding across the court and the springy pops of balls hitting rackets form the soundtrack to much of Dr. Cleon McKnight's career at Hinds. Not only was McKnight an accomplished chemistry teacher, he also served as the tennis coach both at Utica and Raymond campuses from 1977 to 1999.
Under his leadership, his players won many championships, and he built both the men's and women's teams into national powerhouses, combining for an impressive win/loss record of 430-49 (.900 winning percentage).
McKnight won coach of the year awards 50 times throughout his career and was honored with inductions into the Hinds Sports Hall of Fame, the Mississippi Association of Community and Junior College Sports Hall of Fame, the National Junior College Athletic Association Tennis Hall of Fame and the United States Tennis Association Hall of Fame.
McKnight received degrees from Alcorn State University, the University of Southern Mississippi and Kansas State University. His teaching career began in 1969 on the Utica Campus and continued until his retirement in 2001 on the Raymond Campus, where he was named an Outstanding Academic Instructor of the Year. He served on the Sports Hall of Fame selection committee.
For McKnight, his focus was always on the student: "It is especially pleasing to me as a professional to see students whom I have taught become successful."