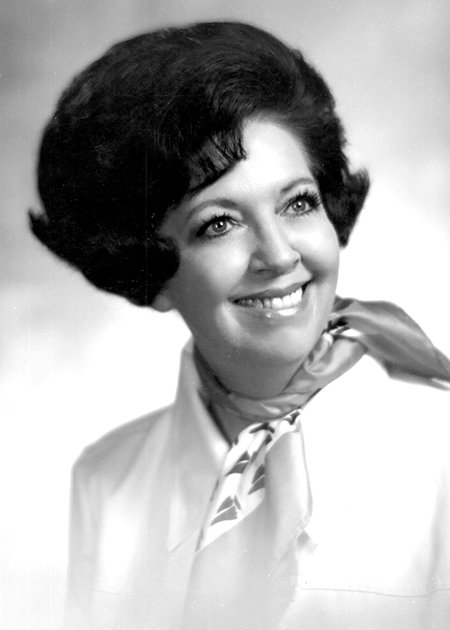 Anna Cowden Bee
Anna Cowden Bee – a woman whose accomplishments, volunteerism and awards cover many pages of print – can hardly be described in a paragraph or two. Her passion for dance, which began at an early age, carried Bee's spirit and message into the hearts and minds of many, at home and around the world – an admirable legacy.
For more than 53 years, Bee directed the Hinds Hi-Steppers precision dance team, which developed into a premier charity, service and world-class entertainment group that was in demand for local, state, national and international events.
She was a force in the Miss Mississippi pageant, often chaperoning Miss Mississippi at the Miss America pageant, where she too was recognized for her influence. Soft-spoken and genteel, Bee taught, by example, a legion of young women, as well as many colleagues and friends, how to be kind, how to be humble, how to behave like Southern ladies and how to dress. She emphasized that neither applause nor rhinestone tiaras define young women; rather, what is inside defines them.
A former Hi-Stepper wrote: "She brought out the best in us and set standards for us to live by. She is still an influence in our lives today." Bee's words, her spirit and her values carry on.
Bee received the Outstanding and Distinguished Academic Instructor of the Year Awards, Life Star, the 3E Award and the Alumni Service Award. She was a HEADWAE honoree. After she retired, she was named Professor Emeritus of Dance. In 1993, the Board of Trustees renamed the Raymond Campus Women's Gym, where the Hi-Steppers rehearse, as Anna Bee Hall.