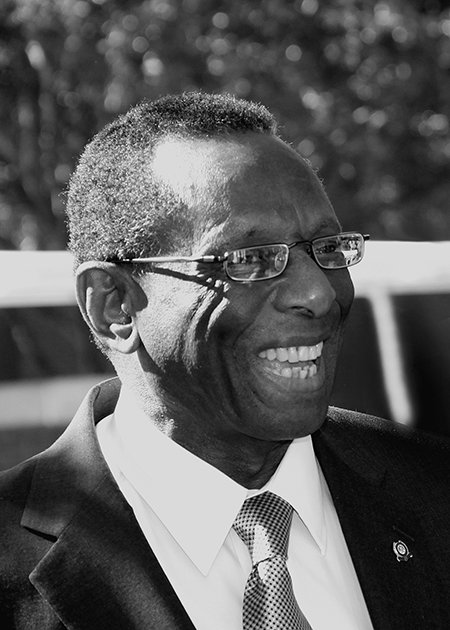 Adam Jenkins
When Adam Jenkins retired as the college's vice president for Business Services after 35 years, he left behind a legacy of new and innovative business practices that guided the college through the ups and downs of state funding and enrollment cycles.
Jenkins started working at Utica Junior College in 1967 as a payroll clerk before becoming UJC's business manager. In 1984, he was promoted to the position of vice president for Business Services and chief financial officer for the combined Hinds district.
At the renaming ceremony of the Raymond Campus administration building in Jenkins' honor, Hinds President Dr. Clyde Muse said that Jenkins guided the college through some tough times. Muse joked that, with Jenkins watching the purse strings, Utica Junior College always had money.
Jenkins brought financial discipline to the budgeting process, computerizing the system in 1985, which allowed individual departments to have real-time access to their budgets to eliminate accidental overspending. This work led to the college receiving a perfect score from state auditors and a healthy reserve to account for in lean times.
Jenkins received the college's 3E award, along with awards from the National Community College Business Officers Association as Outstanding Chief Business Officer for Region 9 and a 1988 Presidential Citation by the National Association for Equal Opportunity in Higher Education.
After retirement, Jenkins served multiple terms on the Hinds Community College Foundation Board, using his talents as secretary-treasurer. He and his wife founded the Adam and Margaree Jenkins Scholarship. Jenkins was named Vice President Emeritus.